At the 16th Grand-Prix e-competition organized by Isuzu Motors Ltd. (ISUZU), two technicians – Le Duy Khanh and Ho Van Nghia from i-TRUCKS Thang Long & Van Nam Dealer excellently won both individually and team prizes.
The contest is held annually by ISUZU in order to improve the quality of skills and create opportunities for technicians to interact with more situations. The contest also helps improve the service quality of the global Isuzu affiliate, thereby serving customers better.
Coming to the contest, Isuzu Vietnam attended with the presence of two excellent technicians – selected from 2021 Isuzu Vietnam National Skills Competition:
Le Duy Khanh from i-TRUCKS Thang Long

Ho Van Nghia from i-TRUCKS Van Nam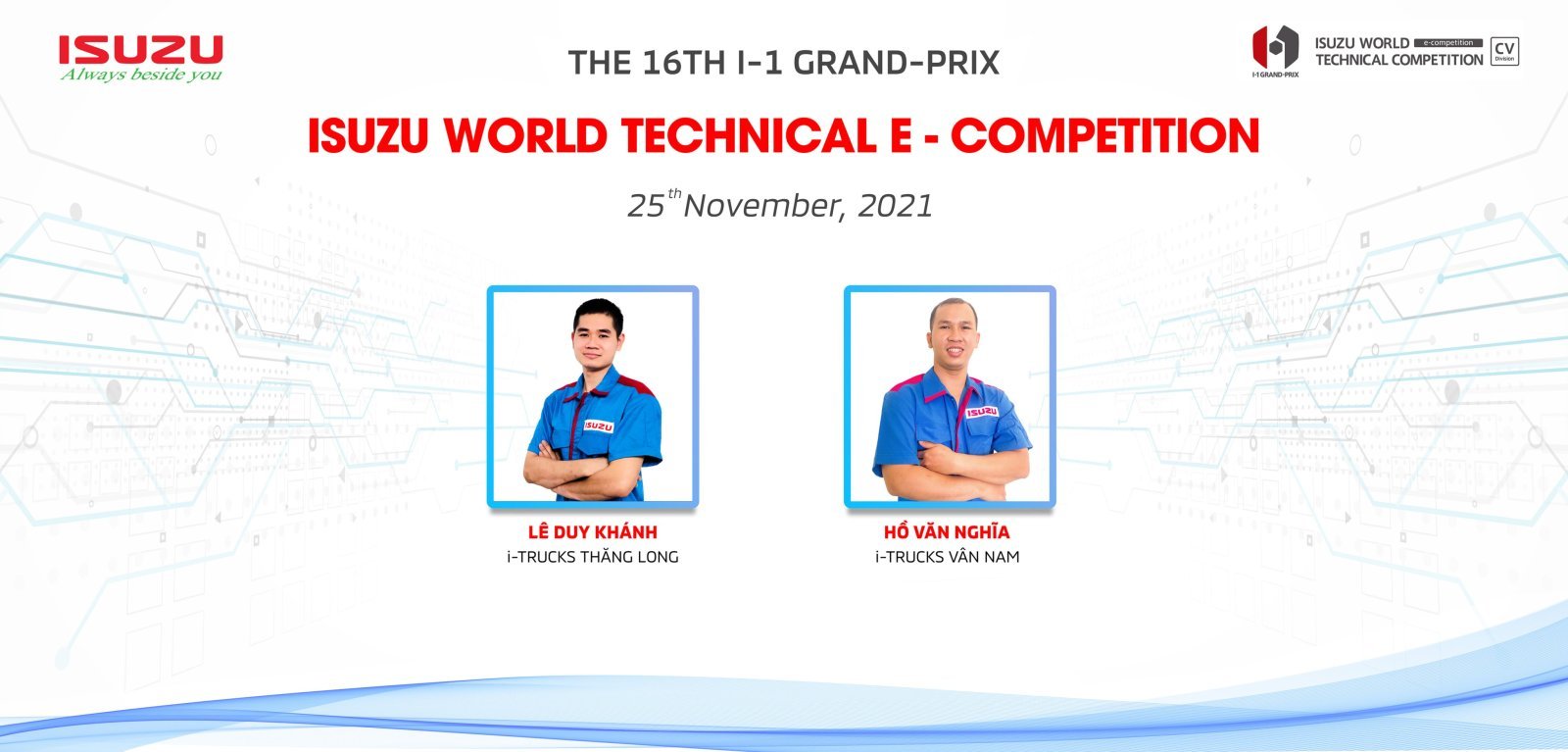 2 representatives of Isuzu Vietnam attended the competition
After three days (November 24-26, 2021), with exciting and intense competition, Isuzu Vietnam has excellently won many awards with very high rankings, including:
Team category: 2nd Prize

Personal categories:
           – Ho Van Nghia: 2nd Prize
           – Le Duy Khanh: 13th Prize
Excellent 2 Star Distributor for After-Sales Service

I-Clips Award: The team with the most impressive promotional video and images
This is a worthy achievement for the efforts and spirit of Isuzu Vietnam team that are always determined. Thereby also showing the thoughtful preparation, strict and professional training process of IVC.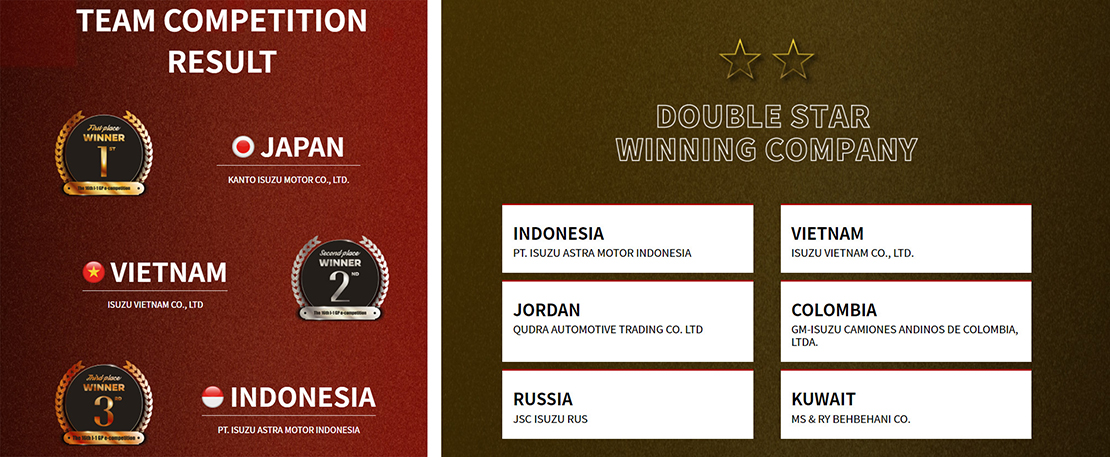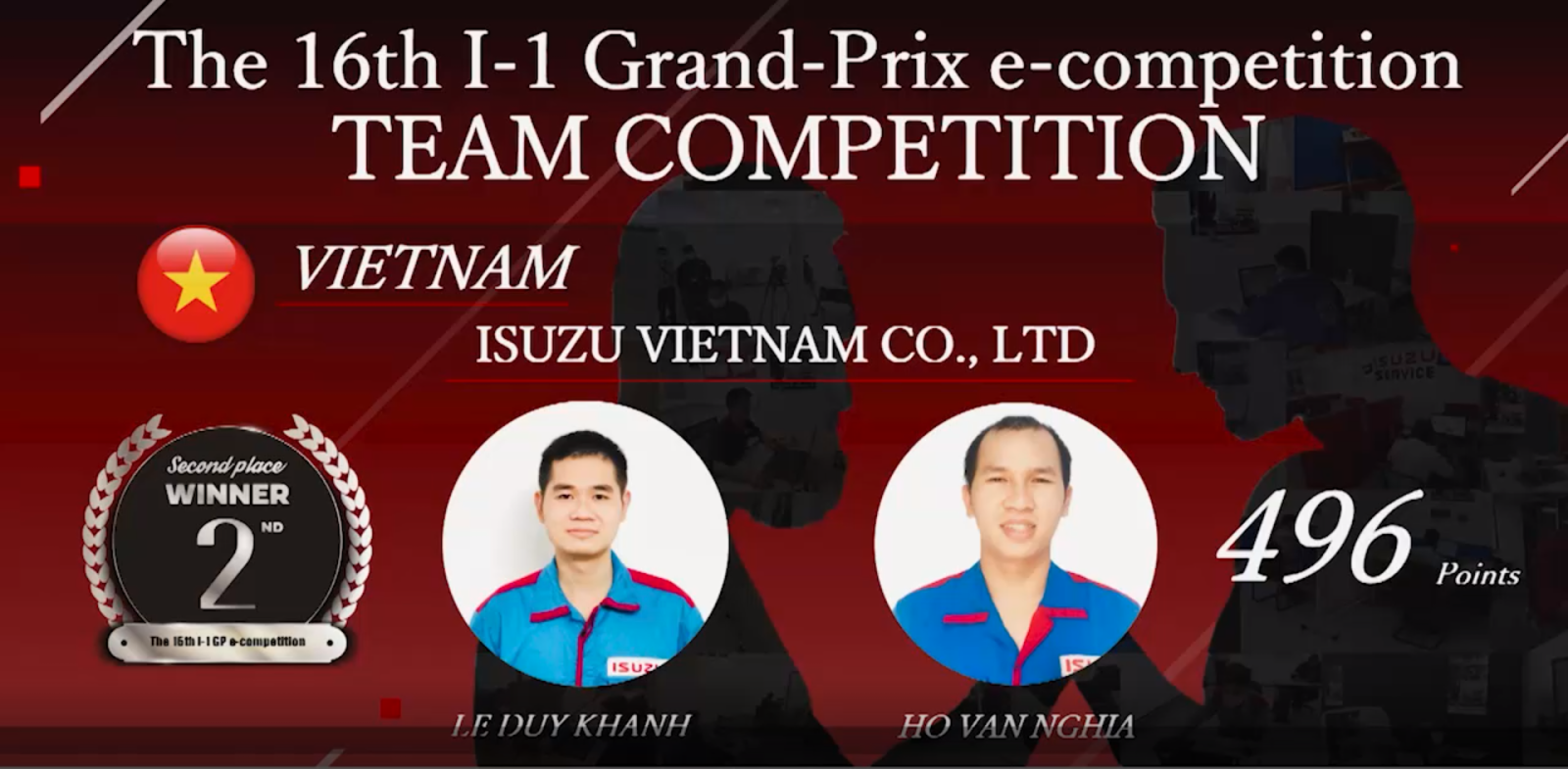 Results of Isuzu Vietnam at the 16th Grand-Prix e-competition
Interesting information of this year's competition:
Due to the complicated Covid-19 situation around the world, Isuzu Motors Ltd. continues to organize online exam to ensure that the contest takes place safely and smoothly.
Practice test: Diagnosing and repairing errors through the virtual systems

Theory test: Knowledge of operation and technical calculations on Isuzu vehicles
Comments on this year's contest, Mr. Tatsuyuki Hagiwara – (General Director of Isuzu Vietnam) said that: "The level of the teams participating in this competition is very high, so it requires the technicians to have enough qualifications, experience and the ability to accurately repair during the participation process. This is a useful annual playground, creating opportunities for exchange and learning among members of the global Isuzu affiliate".
Some photos of the contest: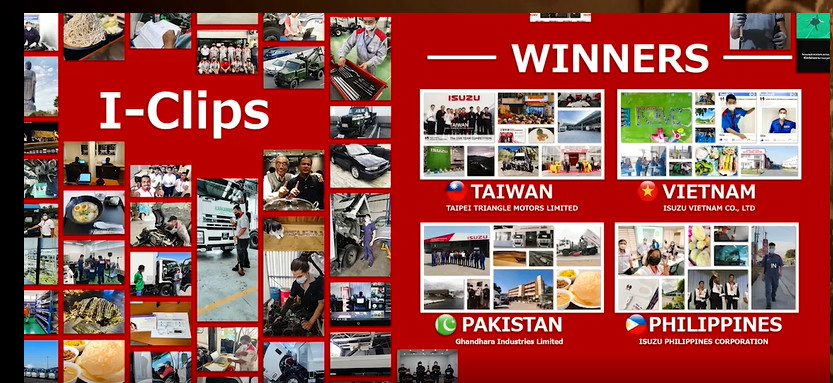 This year's contest with the participation of 42 countries
Representative of Isuzu Vietnam participating in the contest: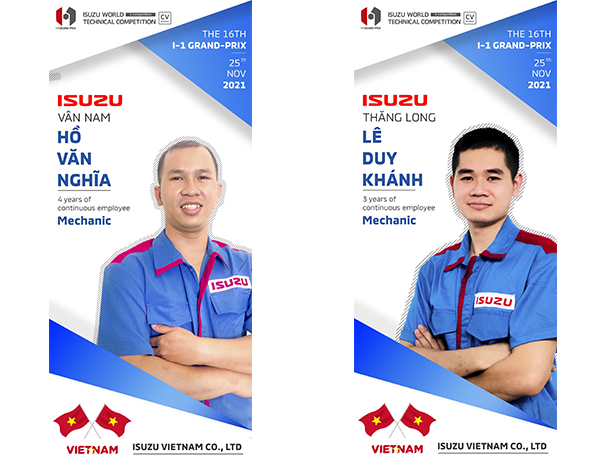 Candidates: Ho Van Nghia                                   Candidates: Le Duy Khanh
Some pictures of the training process of Isuzu Vietnam: