On December 24th, 2020, the management of Isuzu Vietnam Co., Ltd. (IVC) visited and worked with the management of Binh Minh Tai Co., Ltd. (BMT) to express special thanks to BMT for purchasing over 200 Isuzu Trucks.
Binh Minh Tai worked in the transportation field for nearly 20 years at Ho Chi Minh city. Now, they are owning a large number of vehicles with a wide range of loads from light to tractor vehicle. BMT provides transportation solutions for many manufacturers such as consumer goods, frozen goods, soft drinks … With the principle of continuous product development and improving customer service quality, BMT is developing constantly in recent years.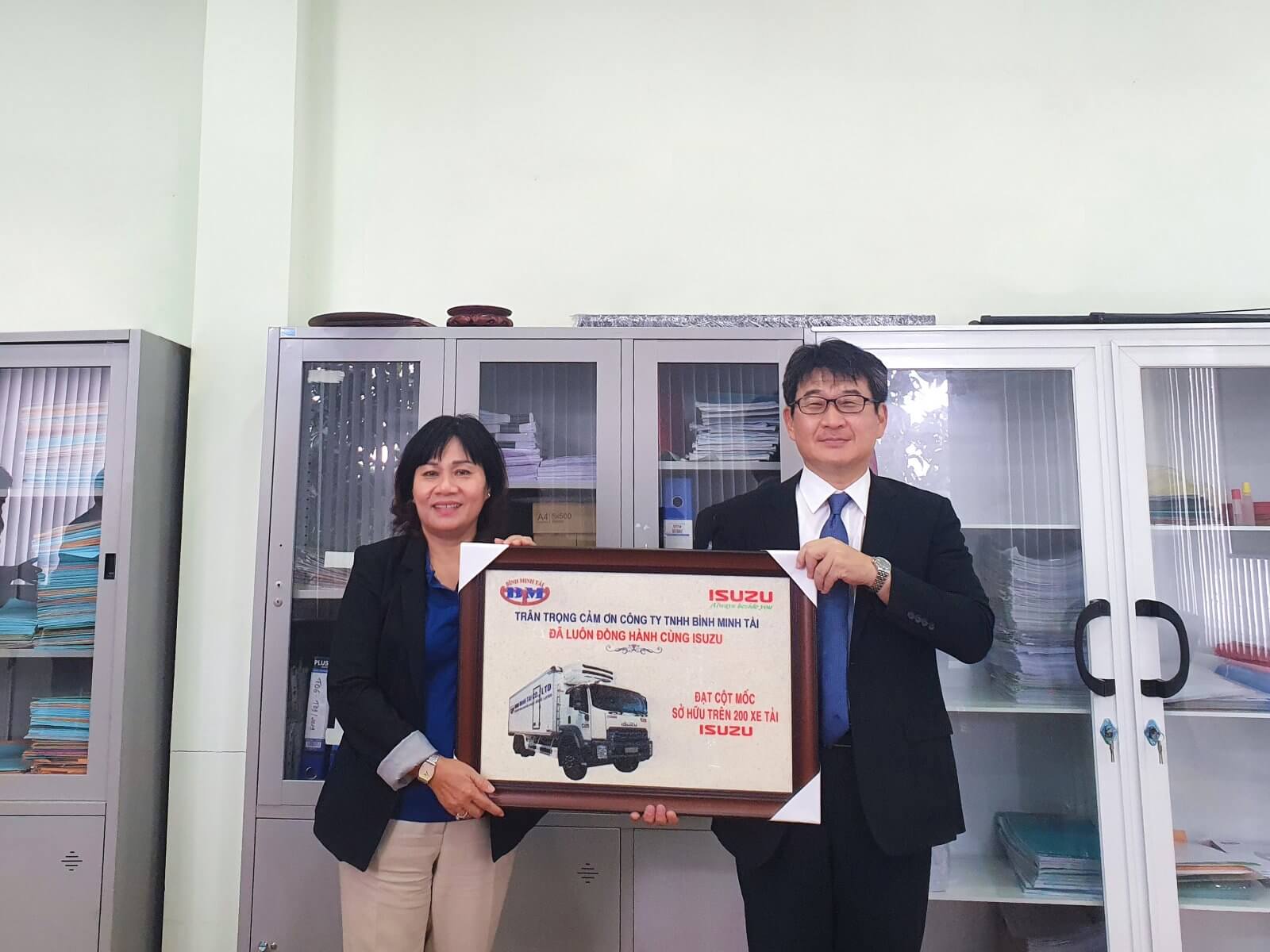 Mr. Tatsuyuki Hagiwara (left) – General Director of IVC awarded the Certificate of Commemoration to the Representative of Binh Minh Tai
BMT started buying ISUZU trucks in 2014 and constantly purchase in recent years, by now, they have increased the number of ISUZU trucks to over 200 vehicles with a variety range of Isuzu vehicle such as dry van/canvas & freezer body truck.
Isuzu Vietnam highly acknowledges that "The best keeps getting better", we commit to continue improving, enhancing product and service quality to contribute to the development of customers' business.
On behalf of IVC, Mr. Tatsuyuki Hagiwara- General Director gave memorial plate and gifts with sincere gratitude.