On July 31st, Isuzu Vietnam cooperated with i-TRUCKS Thang Long Dealer to organize the Eco-Drive Seminar for Added Value JSC (ADV) in Hanoi. The seminar brings a lot of useful contents such as: Guide to safe driving, fuel-efficient driving and how to quickly check and maintain the truck, etc., which are highly appreciated by customers.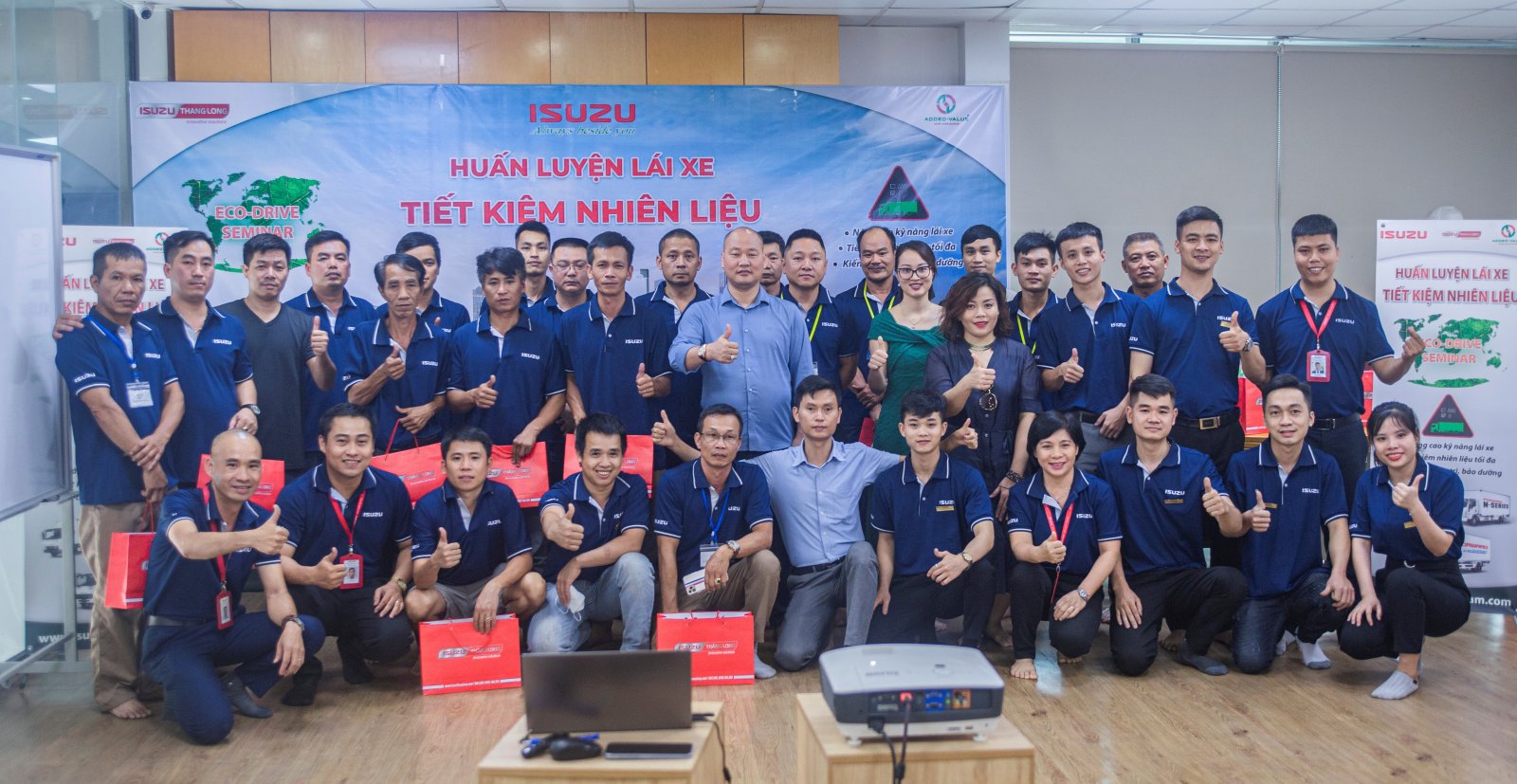 Eco-Drive Seminar has organized by Isuzu for Customers around the world, not only helps to drive safely, but also brings high operating efficiency to the company.
The training program for ADV is one of the Isuzu's important project, it was held at ADV Office, Long Bien, Hanoi with the participation of 26 drivers and operation managers of ADV.
Eco-Drive Seminar is a special training program for Isuzu customers with the goal of providing and supporting customers with useful knowledge during vehicle use, bringing high efficiency, ensuring safe.
The seminar was led directly by the technical experts of Isuzu Vietnam and i-TRUCKS Thang Long, including the 3 main contents:
– Practice Training for Eco-Drive Seminar
– Maintenance & Vehicles Checking Training
– Practice Training for Maintenance & Vehicles Checking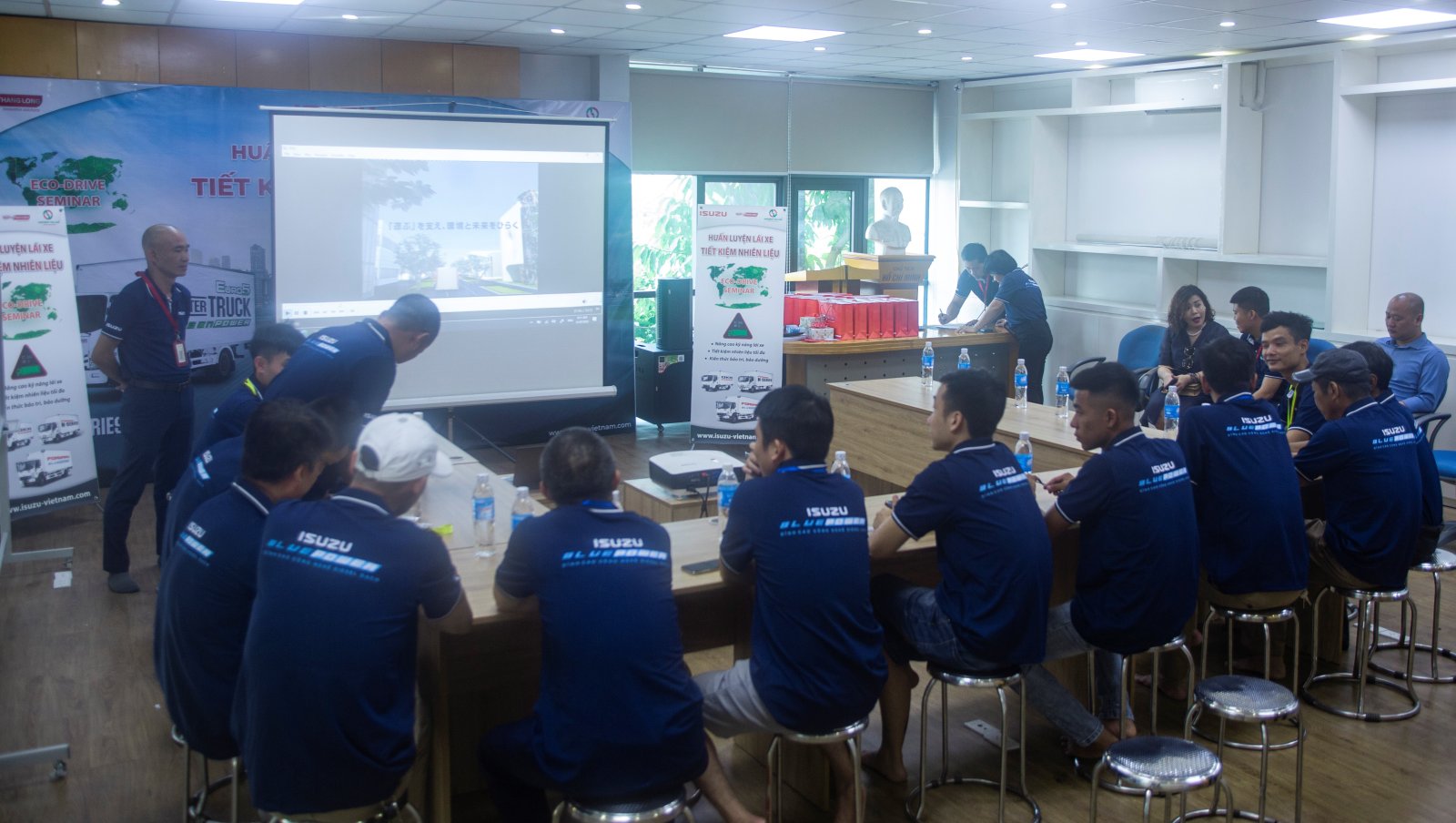 In particular, the drivers can practice driving on the test track in 2 ways:
– 1st time: Driving according to daily habits
– 2nd time: Eco-drive according to IVC's instructions.
The results after two test drive show a significant reduction in fuel consumption up to 15,1% (*) when applying eco-drive guided by Isuzu Vietnam. At the end of the program, the members participating in the training session were given a quick test and received interesting gifts from Isuzu Vietnam.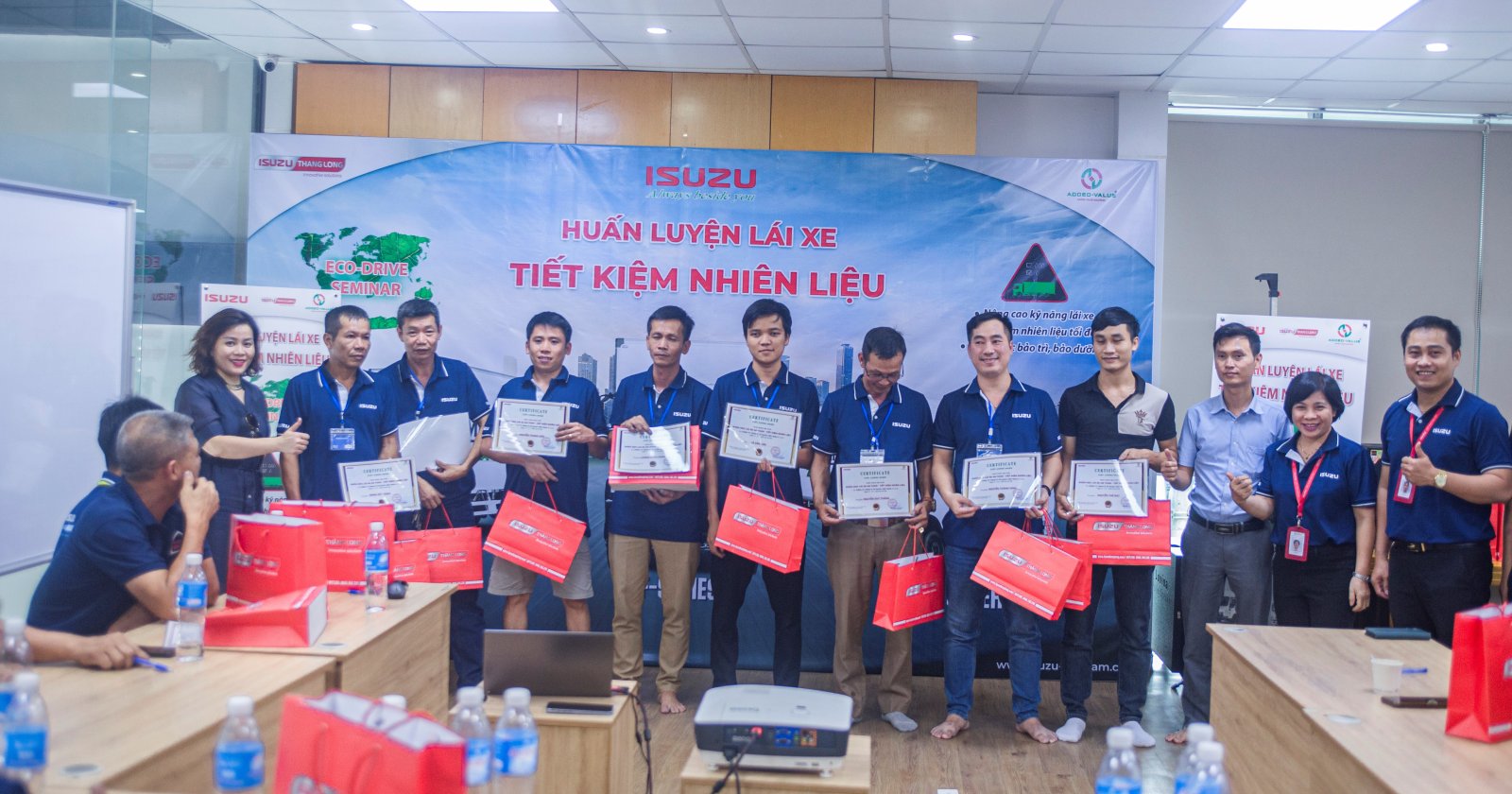 At the end of the seminar, representative ADV in Hanoi thanked the useful and effective training course of Isuzu through the training session; it helps drivers to drive confidently on the road, safely and save fuel, creating a solid base for a sustainable cooperation between the two companies. ADV hopes to have more training courses like this to increase knowledge and skills of the company's drivers, and periodic re-training is really necessary, the representative of ADV emphasized.
Isuzu Vietnam hopes that the Eco-Drive Seminar will contribute to helping customers improve the efficiency of product use. At the same time, affirming Isuzu Vietnam's commitment to always accompany customers in every way.
Please contact through Isuzu Vietnam dealer nationwide network or the following information for support:
ISUZU VIETNAM CO., LTD
Address: 695 Quang Trung, Ward 8, Go Vap District, HCMC
*: Depend on road's condition, good payload and driver's skill